ENTOMOSTOP

|

VOLOS MAGNESIA
Decontamination - Disinfestation - Rat Extermination
---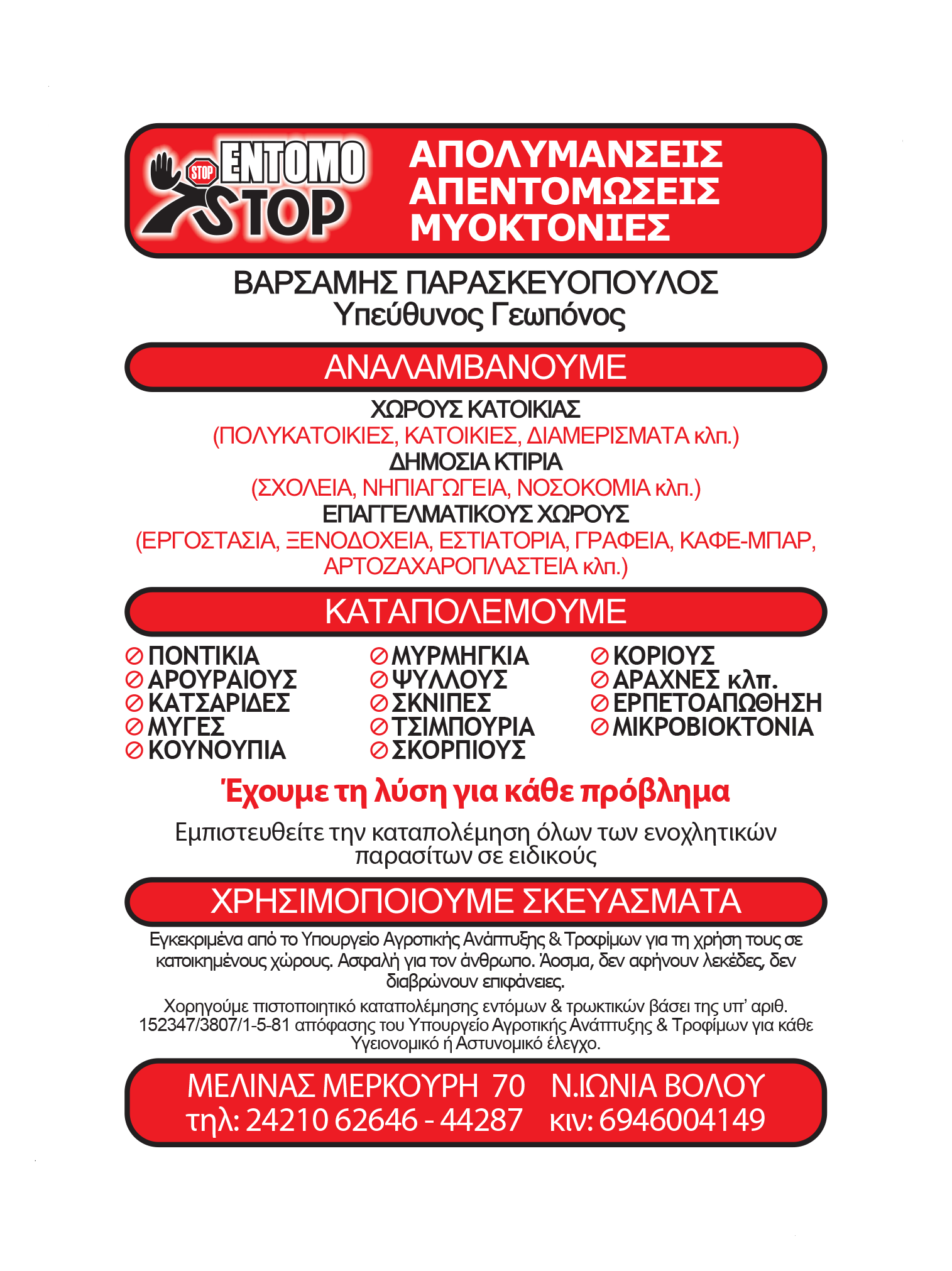 ENTOMOSTOP has its headquarters in Volos and since 2005 offers its services in the field of disinfection and disinfestation. Headed by the graduate agronomist of the University of Thessaly, Paraskevopoulos Varsamis and a specialized team, we take care to maintain the hygiene of your home or business space.

We carry out certified disinfection / disinfestation and phycological applications in homes, apartment buildings, hotels, public services, food and mass catering, trade and health.

We visit your site where we conduct a free assessment of the problem and we immediately respond and address it. We guarantee sure result with responsibility and consistency in our services. We use products and methods approved by the Ministry of Rural Development and Food, always friendly to man and the environment.
---
Contact with us
so as to let us know about your needs and to answer you with our offer.
We serve Volos, Nea Ionia, Pelion, Nea Agchialos, Agria, where we are requested in the prefecture of Magnesia and throughout Thessaly upon request.